Ben Merritt (PhD, 2021)
Ben used his expertise in GIS to answer ecological questions involving several different systems, ranging from plant-insect interactions in alpine environments with Sedum to integrative taxonomy in Camassia. Previous to joining the PhD program, Ben worked in our lab as an undergraduate researcher, collaborating to publish a number of studies.  He was co-advised by Dr. Steve Matter.
---
Jeremiah Allen (PhD Student)
Following his interests in conservation biology, Jeremiah joined our lab during Summer 2018 as a researcher on the Hawaiian Conservation Projects, in collaboration with Dr. Valerie Pence at the Cincinnati Zoo and Botanical Garden.  Jeremiah was working on developing molecular markers in a variety of endangered Hawaiian plant taxa known as exceptional species.
---
Dr. Megan Philipott (PhD, 2018)
Megan was coadvised with Dr. Valerie Pence at the Cincinnati Zoo and Botanical Garden's Center for the Reintroduction of Endangered Wildlife (CREW) facility to examine the effect of different tissue storage technique on DNA quality of plant tissue.  She is now a post-doc at the CREW facility just down the street from our laboratory.
---
Robert Tunison (MS Student, 2018) 
Rob finished his MS degree during Summer 2018, after focusing on the question of how best to characterize global biodiversity on a country by country basis. Rob has been intimately involved in the Publication Bias project, contributing his coding expertise and ability to manipulate large data sets.  To top it off, he is a first-rate birder and talented botanist in the field. He is now a PhD student at Michigan Technological University.
---
Dr. Sunita Yadav (PhD, 2015)
Sunita designed a project with the Hawaiian endemic plant genus, Schiedea, combining her expertise with GIS with her interest in plant reproductive biology, breeding systems, and population genetics. She now works for a federal agency using her mapping expertise and interest in plant species.
---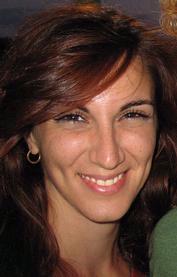 Dr. Susan (Evy) Jaconis (PhD, 2015)
Susan was interested in the effects of air pollution, namely particulate matter (PM), on the health and reproduction of plant populations. She is now the Director of Research at the US Dry Pea and Lentil Council In Pullman, Washington.
---
Francis Cartieri (MS student)
Francis was working on an empirical study investigating how to define a species within the Camassia species complex, using integrative taxonomy of different data sets (genetic, phylogenetic, morphometric, and ecological niche modeling). Such research is not only part of his MS degree in biology, but it also complemented Francis' concurrent pursuit of a PhD degree in the Philosophy Department.  Francis now manages a research lab in Pittsburgh.
---
Dr. Alina Avanesyan (PhD, 2014)
Alina focused on plant-insect interactions. Specifically, she is examining two questions: (1) Do invasive and native plants differ in their physiological responses to generalist herbivore insects, such as grasshoppers?, and (2) Is feeding behavior of grasshoppers different with regards to invasive and native plant species? Alina has also develoed a molecular technique using PCR for accurate detection of plant meals from grasshoppers' guts (see article).  Alina is now post-docing at the University of Maryland.
---
Allison Mastalerz, MS (July 2013)
After working in the Culley lab as an undergraduate student, Allison entered the graduate program to pursue her interest in invasive species, specifically those in the early stages of invasions. She compared invasion metrics and surveyed forests in urban and rural areas of Southwestern Ohio to examine the invasion dynamics of ornamental plant species.  Allison now is an instructor for the Biological Sciences Department at UC.
---
Dr. Richard Stokes, PhD (August 2012)
An interest in Trout Lily (Erythronium americanum) led Richard to develop a research project that examines the self-incompatibility of this spring ephemeral as well as its genetic stucture. His work involved both field and lab components, and he developed microsatellite markers in this species. He has also developed a technique using PCR on individual pollen grains from herbarium specimens. Richard is now an Instructor at the University of IL, Springfield.
---
Zachary Copfer, MA (July 2012)
Zachary is a artist-scientist who worked in the Culley lab on his MFA degree in photography though the DAAP program at the University of Cincinnati. Zachary developed a new technique to make bacterial portraits (inventing a new medium called bacteriography that combines photographic process with microbiological practices). His blog can be found here.
---
Dr. Jessica Brzyski, PhD (July 2011)
Jessica studied the federally threatened species, Spiraea virginiana, an endemic shrub of riparian habitats.  She developed microsatellite markers, with which she completed a genetic study of populations throughout eastern North America.  In addition, she quantified sexual reproduction in the species as well as its interaction with S. japonica, an introduced shrub. Jessica is now on the faculty of Seton Hill University in PA.
---
Jennifer Sayegh, MS (June 2011)
Jennifer was one of the first students to undergo our departmental 4+1 program in which undergraduates start taking graduate classes in their 4th year, continue in their 5th year, and then earn both BS and MS degrees in 5 years. Jennifer was interested in medical botany and conducted a literature survey on alkaloids derived from Vinca.
---
Ashley Kuenzi, MS (July 2010)
Ashley developed chloroplast microsatellite primers for the Hawaiian endemic genus, Schiedea.  She used these markers in conjunction with nucelar markers developed in our lab to look at issues of hybridization and gene flow within the genus. Ashley is now a Laboratory Manager at the College of Medicine at UC.
---
Dr. Nicole Hardiman, PhD (August, 2008)
Nicole was interested in the formation and effects of invasive plant species.  Sheexamined therecent invasion of the Bradford pear and related cultivars into areas of the northeastern United States.  Nicole moved to Arkansas where she continues to be involved local conservation organizations.
---
Dr. Matthew Klooster, PhD (June, 2008)
Matt studied several non-photosynthetic, myco-heterotrophic species within the Ericaceae, namely Indian Pipe (Monotropa uniflora), Pinesap (Monotropa hypopitys) and Sweet Pinesap (Monotropsis odorata).  He quantified pollinator visitation and self-compatibility of each species, in an effort to understand the mechanism for gene flow within and between populations. He also developed microsatellite markers. Matt is now Director of the Summer Liberal Arts Institute at Carleton College.
---
Stefan Washburn, M.S.
Stephen examined whether there are observable impacts from air pollution (especially O3) on the lichen flora of the Greater Cincinnati region. He continues today to study bryophytes and all aspects of nature in the Cincinnati area.
---
David Moerlein, M.S.
David studied the ability of house plants to filter small particulate matter (PM) from the air within enclosed indoor systems. Dave graduated from the University of Michigan Ross School of Business and is currently working for Google in Ann Arbor, MI.